Call to Effective Action Grant Program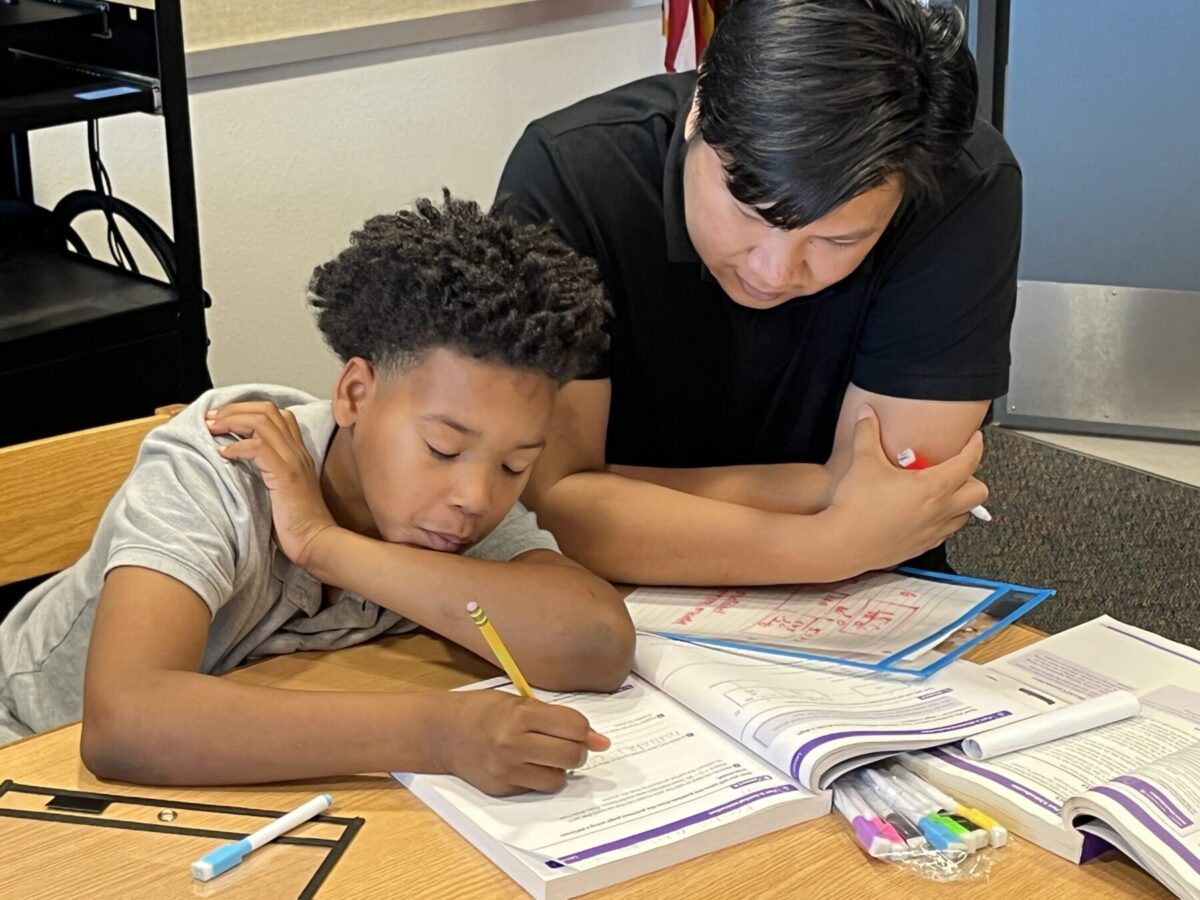 Photo: Deans for Impact
The 2023 Call to Effective Action supports organizations providing tutoring to students during the school day in school year 2023-2024.
Successful grantees join a cutting-edge community committed to developing and scaling research-backed tutoring models to improve student outcomes, with a focus on historically underserved students.   
The 2023 Call to Effective Action grant window has now closed.   View our grantees here.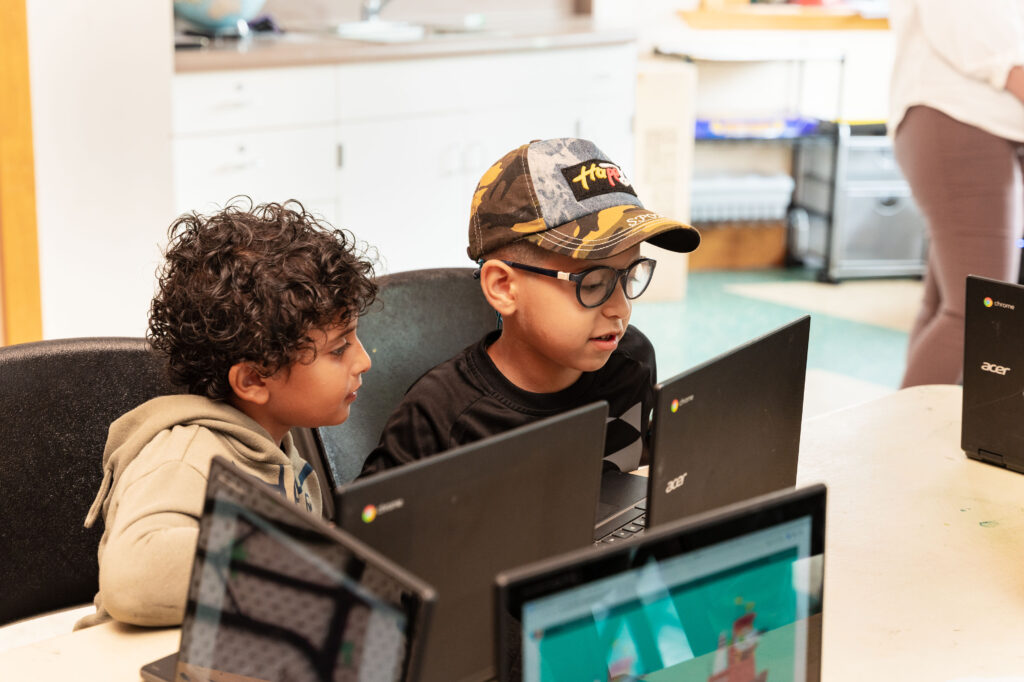 Photo: San Francisco Education Fund
         Eligibility
Eligible applicants include:
Tutoring providers (nonprofit and for-profit)
Public school districts; public charter schools and management organizations
Colleges and universities
Support organizations (nonprofit and for-profit), such as education intermediaries and organizations supporting data infrastructure
Research firms, university-based researchers, and individual researchers
Grant Types
Two types of grants are available:
Grant Type
Innovation
Promise
Amount
Up to $150,000
Up to $250,000
Eligibility
Available to scalable tutoring models that do not yet preliminary or early-stage data suggesting positive impacts on student outcomes.
Available to scalable, established tutoring models that have generated

some evidence suggesting positive effects on student outcomes.
purpose
To help high-potential models develop, be implemented as intended, and collect initial evidence.
To support program implementation in close fidelity to the model's core components and to

further develop the respective model's evidence bas

e.
Grant Requirements
Grantees will be expected to:
Provide tutoring services to students in grades PK-12 during the school day in SY 23-24, in reading and/or mathematics;
Track tutoring program implementation, dosage, and student participation over the course of the grant;
Secure data sharing agreements as needed – in partnership with an experienced research team – to facilitate research on the program's impact on student outcomes;
Engage in research activities and/or a program evaluation to assess the impact of the tutoring program model on student outcomes, with Accelerate's support
The Call to Effective grant application window has now closed.
Timeline
January 26, 2023
Grant opportunity available
Spring 2023
Grant awards made
All partners confirmed
Projects matched to researchers, as needed
Summer 2023
Research design finalized
Data-sharing agreements secured
Fall implementation planning has begun, including student scheduling
September 2023
Tutoring begins

Data tracking begins, including tracking of student participation
January 2024
Last date for research to begin
Frequently Asked Questions
What does Accelerate mean by "scalable" models?

For the purpose of the CEA, scalable models are those that are well-defined and that would have the ability to serve significantly more students year over year, if proven successful at driving student outcomes. Scalable models should have a clear line of sight into how tutoring can be delivered – whether through identified pools of human capital, use of technology, or other means of delivery – as the number of students grows significantly.

We are not sure which grant to apply for. Can you provide some examples of applicants in each category?

The best way to determine which grant to apply for is to consider prior implementation and any evidence of the impacts of the proposed tutoring model. 

If your model has been implemented before in a typical, real-world setting, and you have collected data that suggests positive effects on student achievement, we invite you to share this information in section 3 of the grant and to apply for a Promise Grant.  Please note that Promise grantees will be expected to participate in a formal evaluation in SY 23-24.  

If your model has been developed but has not yet generated prior evidence suggesting positive effects on student achievement, either because it is new or because data has not yet been systematically collected, an innovation grant is the better fit.  Accelerate will support Innovation grantees to implement their model with fidelity in the upcoming year and assess the effectiveness of the model.  Accelerate and its research partners will work with Innovation grantees to determine what research methodology is most appropriate.

If, upon review, Accelerate finds that a different grant type than what the applicant selected is more appropriate, you will be notified and will have the opportunity to be considered for that grant type.  If you have further questions, please reach out to the Accelerate team at CEA@accelerate.us.

What may grant funding be used for? Is there a cap on indirect costs?

Accelerate's aim is to promote the project goals while providing grantees with maximum flexibility.  Funding may be used to support operational costs, pre-evaluation costs, and research costs.  Applicants are invited to submit a proposed budget at the time of applying; those selected will work with Accelerate to determine the final allocation of funds, with the understanding that some shifts may also occur during the year. 

Up to 5% of the grant amount may cover indirect costs.


What qualifies as tutoring?

For the purpose of the Call to Effective Action grant program, the term 'tutoring' includes a variety of delivery models, including in-person, virtual, hybrid, or fully tech-enabled.  The key component is that students are receiving individualized instruction tailored to their needs.

We were awarded a grant from Accelerate last year. Can we apply again?

Yes, 2022 Call to Effective Action grantees are eligible to apply for the 2023 Call of Effective Action.  Please note, however, that if the model is currently engaged in an evaluation and results are not yet available, it may be more appropriate to wait until a future year.  If you have any questions, reach out to Accelerate at CEA@accelerate.us to discuss.

If we are awarded a grant, what will the research component look like?

For grantees who applied to Accelerate with a proposed research partner, Accelerate will work with the grantee and researcher to mutually agree upon a study design and timeline, with the expectation that research begins by January 2024.   

For grantees who successfully applied to Accelerate without a proposed research partner, Accelerate will assist with matching grantees with a researcher in late spring 2023.  Accelerate will then collaborate with the grantee and its selected researcher to support the development of a study design and timeline with the expectation that research begins by January 2024.  These grantees will also have the opportunity to be fully introduced to the research process via optional grantee cohort modules in early spring 2023.

Accelerate has also developed partnerships with external funders who are interested in funding rigorous evaluations of tutoring programs. As needed, Accelerate will support its grantees in applying for and accessing this funding.


What is the timeline for an award decision and allocation of grant funds?

Accelerate will review applications and award grants on a rolling basis, so early applications are encouraged.  We anticipate making all awards by May 2023.   Grant funds will be disbursed in multiple installments beginning in summer 2023, according to the terms of each grant agreement.

How can we learn more?

Prospective applicants are encouraged to complete the optional intent to apply form. These forms will help Accelerate offer guidance to prospective applicants, including whether the proposed project may be a fit.

Questions may also be emailed to CEA@accelerate.us at any time.
Take Action!
Subscribe to stay informed
Sign up here to receive news and updates from the Accelerate team.